About Us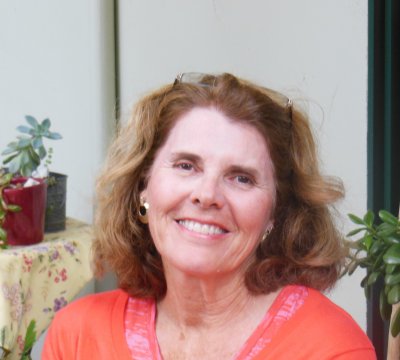 Shareen Bell is President and CEO of Exchange Pointe International (EPI). Shareen became trained as an OD cadre member using the first, second and third editions of The Organization Development Handbook in Schools and Colleges. While carrying out her full time teaching assignment at Roosevelt Junior High School, Shareen became an active member of the Eugene district OD Cadre using OD principles and practices in additional roles of facilitator, trainer, and team leader on a multitude of OD interventions throughout the district.
While in graduate school at Stanford, Shareen assumed the role as Director of Staff Development and School Community Relations at Cupertino Union School District. While there she designed and built the Cupertino OD cadre comprised of teachers, administrators, secretaries, parents and community members. The Cupertino Cadre, a first of it's kind in Santa Clara County, actively facilitated change within the district and surrounding communities for twenty-five years.
Shareen was Founding Director of the Institute of Computer Technology (ICT). ICT was the first 'high tech high school' located in Silicon Valley. The institute created by a Joint Powers agreement among three school districts and select Silicon Valley Companies. Shareen used OD principles to develop the institute, a one-of-a-kind educational institution. ICT trained thousands of educators in technology through out Santa Clara County for over thirty years.
In 1999 Pacific Collegiate Charter School (PCS) in Santa Cruz, CA opened it's doors. During PCS's start-up years Shareen served on the Board of Directors and used OD principles and practices to train the board, staff, and teachers and parents. She organize parents for 100% involvement, and developed ongoing evaluation and feedback processes for continuous improvement throughout the school. Pacific Collegiate Charter School has consistently been ranked as one of the top 5 public Charter schools in North America for the last 14 years.
In 1999, Shareen introduced webfeedback.com customized on-line surveys and 'real-time' reports to educators throughout California. She developed strategic alliances with Stanford University, University of Southern California, California Charter Schools Association, Charter Management Organizations, County Offices of Education and K-12 districts & schools throughout North America.
In 2012 Shareen co-author of the 5th edition of The Handbook of Organization Development in School and Colleges: Building Regenerative Capacity. The 5th edition of The OD Handbook is a practical guide for educators who want to creatively and collaboratively solve problems now and in the future. This timely professional textbook supports teachers who want their students to master information gathering, critical thinking, problem solving, and communication skills, all required by the Common Core Standards!
In 2013, Shareen is launching websurveys2go.com websurveys2go assess how well students are learning and using information, critical thinking, problem-solving and communication skills in their common core subjects. These surveys give the teacher immediate information about which teaching practices and techniques are most effective toward student mastery of subjects.
Shareen currently serves as the Executive Director of Your Future Is Our Business (YFIOB). YFIOB is a non-profit in Santa Cruz CA. that supports the integration of career and technical education in Santa Cruz County K-12 schools. Constructive planned changed becomes a reality when educators use a common language, methods, and tools to achieve goals and make improvements.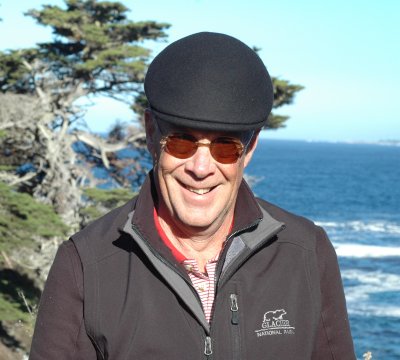 Warren Bell Ph.D. is Managing Director of Exchange Pointe International (EPI). Warren received his Ph.D. in educational psychology at the University of Oregon where he served as research fellow in the evaluation unit of the Center for the Advanced Study of Educational Administration (CASEA) assigned to the Strategies of Organization Change (SOC) program. While in this role as evaluator, Warren and his team assessed the impact of the first two Organization Development cadres on two school districts; one in Eugene Oregon and the second in Kent Washington.
In 1980, Warren founded Exchange Pointe International, Inc. (EPI). EPI personnel, a managing and consulting firm, worked with select Fortune 500 companies and government agencies throughout North America. Over the next twenty years, EPI provided customized management development training, materials, and consultation for sustained constructive change and renewal.
In 1996, Warren was the design engineer and developer of webfeedback.com, an interactive web-based survey and robust reporting system. Webfeedback.com is used by educational agencies, businesses, and resorts throughout North America to assist in gathering and using information from their customers, members, students, teachers, parents, and administrators.
Warren is the co-author, editor, and publisher of the 5th edition of The Handbook of Organization Development in Schools and Colleges: Building Regenerative Capacity 2012. The 5th edition of The OD Handbook is a practical guide for educators who want to creatively and collaboratively solve problems now and in the future. In conjunction with The OD Handbook, Warren again designed an internet product, websurveys2go.com.
The 2013 launch of websurveys2go.com gives participants self-service surveys which correspond to the exercises and surveys highlighted in The OD Handbook. The OD Handbook and websurveys2go are designed to provide support for OD practitioners and others who want to create sustained constructive regenerative change in schools and colleges.